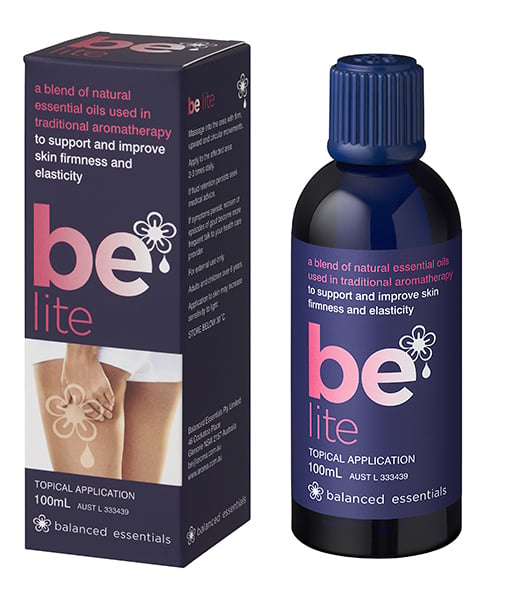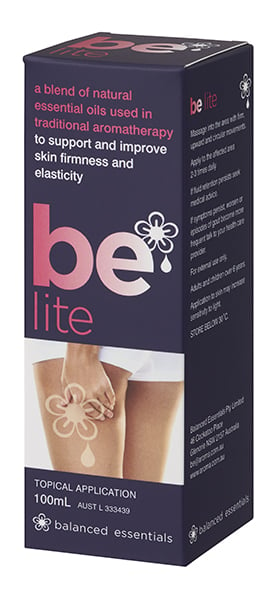 BE LITE for Cellulite and Fluid 100mL
$69.50
BE LITE provides relief of a number of conditions including mild tissue oedema associated with cellulite and mild fluid retention, symptoms of gout, mild acne, mild eczema, psoriasis and dermatitis and aching tired legs/leg heaviness associated with varicose veins.
BE LITE is detoxifying and diuretic in its actions. It also helps with improving skin strength, elasticity, firmness and hydration. It also assists to help reduce scar tissue and the appearance of skin stretch marks.
BE LITE contains a blend of essential oils of Lavender, Geranium, Sweet Orange, lemon, Lime, Sage, Ginger, Frankincense, Cypress and Juniper in Sweet Almond, Macadamia and Wheatgerm oils.
The Moonstone Quartz crystal bead included in BE LITE helps to disperse and enhance the natural benefits of the ingredients.
| | |
| --- | --- |
| Weight | 0.26 kg |
| Ingredients | Geranium, Ginger, Juniper, Lavender, Lemon, Lime, Macadamia, Orange, Sage, Sweet Almond, Wheatgerm |
| Size | |
Only logged in customers who have purchased this product may leave a review.
Within Australia
FREE DELIVERY on all orders over $50.00.
Orders are sent by Australia Post 'Parcel Post' and are delivered approximately 5-10 days after purchase.
International
International delivery costs will be calculated based on your cart contents and destination for shipping.