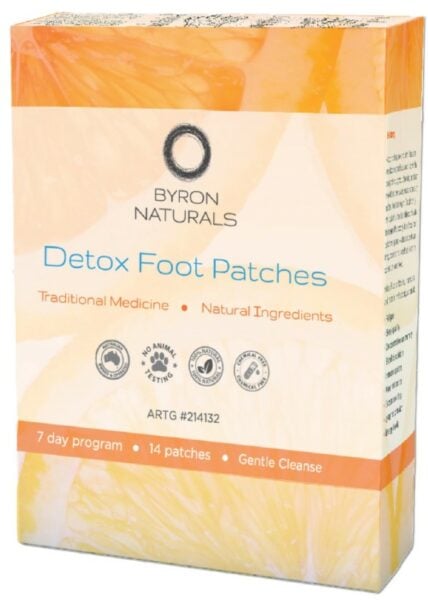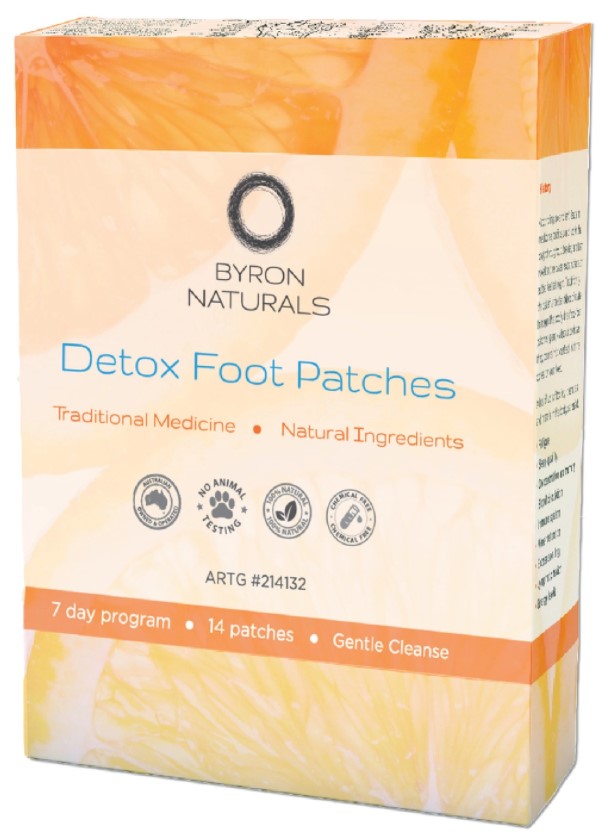 BYRON BAY Detox Foot Patches (box 7 pairs)
$24.95
Byron Bay Detox Foot Patches are a natural-based remedy to assist the body's detoxification process and improve your health and wellness. Detox foot patches can be effectively placed over other parts of the body where you are experiencing pain, discomfort or swelling. Can be used on children 3 or above. Recommended to be used at night. After use the detox foot patches will be dark and sticky. Apply fresh patches and continue to use them until they start to lighten in colour.
No strict diets or harsh programs … simply apply the patches at night and see the results in the morning!
A good detox program can include many remedies including BE Lite for Cellulite and detox foot patches. Toxins slow your body down! If you want to boost your health then you need to figure out how to effectively remove toxins from your body. When your body is toxic you will struggle with your weight, your moods will manage you, you will feel sluggish, tired and age faster. That's because your body is polluted and unable to perform its critical self-healing functions effectively. Toxins are everywhere. They come from the air you breathe and the food you eat and even the clothes you wear. Of course, you can't avoid toxins altogether but you can assist your body in removing toxins effectively.
Only logged in customers who have purchased this product may leave a review.
Within Australia
FREE DELIVERY on all orders over $50.00.
Orders are sent by Australia Post 'Parcel Post' and are delivered approximately 5-10 days after purchase.
International
International delivery costs will be calculated based on your cart contents and destination for shipping.